Attend one of our upcoming events.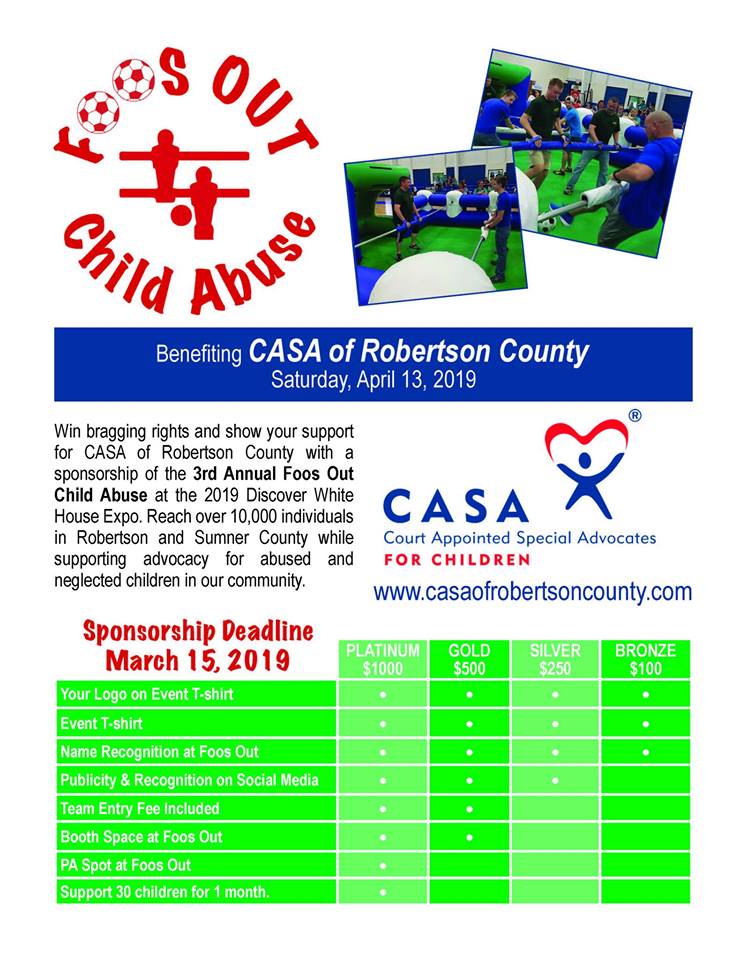 It's that time again! Join us on April 13, 2019 at 9 a.m. as we partner with Discover White House Expo for our third annual Human Foosball Tournament! Entry fees are $175 for a team of 7 (that's only $25 per person!), and teams consist of five players with two stand-ins. Want to sponsor this event? Some sponsorship levels include your team fee and T-shirts!
Contact Kristin at 615-382-5066 or casaofrobertsoncounty@gmail.com for you team entry and sponsorship forms and to sign you team up today. Or go to casaofrobertsoncounty.com to download a printable copy.