20,000 children in Tennessee are in need each year.
Someone has to be for the child.
Why not you?
Tennessee currently has 20,000 vulnerable children waiting for CASA volunteers (Court Appointed Special Advocates)  to support them in their search for a safe, loving and permanent home. All it takes to make an impact is a little time and a lot of heart.
All it takes is being a CASA.
Meet Ann Marie, Nancy, Karen, Sylvia, Callie, Sherail, and Chris. Volunteers across the state of Tennessee, telling the story about how helping children has enriched their own lives.
Their story could be your story. Click on each to learn why they volunteer.
Would you like to be for the child as well?
CLICK HERE TO LEARN HOW TO VOLUNTEER
Facts about CASA volunteering.
Tennessee CASA provides a large network of support, training and resources to ensure you are well equipped to make a positive and lasting impact in the life of a child.
No prior experience

No prior experience is expected or necessary to become a volunteer. All of the tools one needs to be a successful advocate will be given to them through the CASA volunteer training program.

Become part of a community

Becoming a CASA advocate means entering into a community of knowledgeable and empowered volunteers who will support and encourage you at all times.

Challenging, but worth it

CASA volunteering is different. Every CASA case will be challenging, but you will be able to accomplish more than you ever thought possible in changing the course of a child's life.

Life-changing for you and the child

No other volunteer experience is as potentially life-changing for you and a child, than being a CASA volunteer.
31 programs in 54 counties.
We need you to help us grow.
Across the state, over 1,600 CASA Volunteers served over 5,200 children in Tennessee.
But with an estimated 20,000 children in need of a CASA across the state every year,
that means 15,000 are still in need. We can do more... with your help.
 
Each CASA program professionally trains and carefully screens volunteers to become Court Appointed Special Advocates for abused and neglected children in juvenile court. These volunteers represent the best interests of the victimized child with the goal of securing a safe, permanent home.
Find your CASA program by clicking here.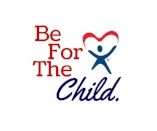 20,000 Tennessee children are in need every year. You can make a difference. You can be a CASA Volunteer.